Lobster Season in Key Biscayne for Mini Season Dates – July 28th – 29th
Key Biscayne also prepares for spiny lobsters season. In Florida, it is the last Wednesday and Thursday of July when the mini-sport season starts. If by the Biscayne National Park or Miami area, you may only catch six lobster per day. The rest of Florida lets you catch up to 12 lobsters per person, it needs to be three-inch-long while still in the water, a measuring tool is necessary at all times. You are only allowed to dive during the nights of the mini-season.
It is important to know that there are restriction areas, John Pennekamp Coral Reef State Park, Everglades National Park, Florida Keys National Marine Sanctuary, and Biscayne Bay/Card Sound Lobster Sanctuary are protected areas and you must not catch lobster in those areas.
Regular Spiny Lobster Season in Key Biscayne
The regular Lobster season for spiny lobsters starts on August 6th to the end of the following May. Only six lobster per person is allowed to be caught daily. Lobsters need to be larger than three inches and a measuring tool needs to be on board.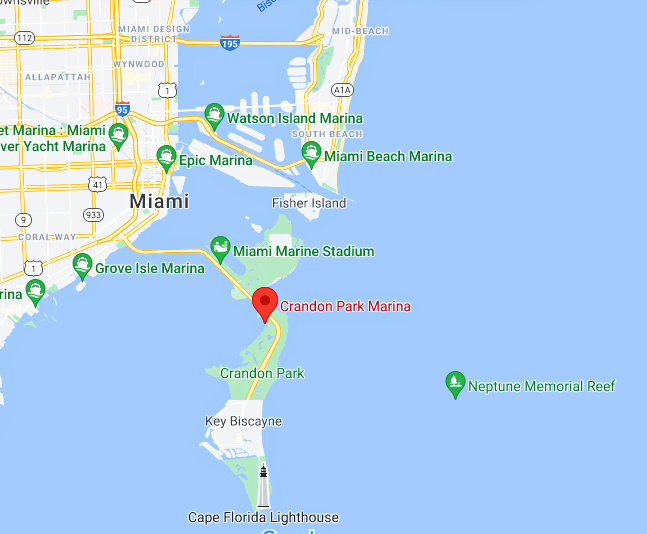 Limitations
Florida saltwater fishing license is a permit issued to catch spiny lobster. You must have a recreational lobster permit in order to catch spiny lobsters. You must be very careful with the egg-bearing, those are not allowed to be caught, pay attention to these species Palinuridae, Scyllaridae, and Spynaxidae. It is important to understand that the only quota allowed is for those who meet the permit requirements.
On the other side, we have fishermen on Crandon Park Marina that harvest all year round. They catch according to the season and they are very much prepared for lobster season. You can also go every day at noontime to Key Biscayne Marina's and buy from the fishermen their catch of the day and order the lobster that you might want. you can also plan a fishing adventure with Miami Bonefishing they have fantastic fishing tours.
For additional Information
You can call 305-852-7717, they will help you determine the areas that you can go to and the Lobster species that you can catch. You may also visit their website at http://floridakeys.noaa.gov. as well as the spearfishing regulations. You can also reach the Florida Wildlife Control at 305-289-2320.