How to buy a home with a low inventory market? Are you finding yourself in a position where you want to sell your house but you are afraid you might not find where to buy on today's low inventory market?
Your concern is very valid, most real estate markets across the nation are experimenting with a record low housing inventory. Key Biscayne as well as Miami is experimenting with the same type of Seller's market situation with very low inventory and multiple offers on the table.
Now today, I want to focus on the pros of selling your property and looking at a solution of what might keep you hesitant.
How to Buy a Home in a Low-Inventory Market, Understanding Real Estate 2021
Real estate during 2021 has been partially shaped by the economic measures the Federal Reserve has taken to face the current pandemic event.  
Some markets as Key Biscayne and Miami, Fl real estate were struggling with a buyer's market since 2017-18. The oversupply of inventory slowed new development construction on both single-family homes and condominium units. Consequently, the markets were not prepared for this low-interest mortgage incentive adopted by the Fed, which created homes for sale en masse.
Additionally, as I covered in a previous post the tax structures of certain states, the prolonged lockdowns, and the teleworking or remote work activated an unprecedented stampede of relocation and demographic migration that has also been part of today's market.
Today the market is experimenting with a seller's market with a record low-inventory, Key Biscayne starts the month of April with 50 single-homes and 154 condo properties actives for sale, 60% fewer homes, and 50% fewer condo properties from the same period a year ago.
The Pros and Cons of Buying or Selling Your Property in Today's Market
The Pros
The main attraction of today's market is the historic low-interest rates, obtaining a 30 or 15 year fixed rate is a great deal for anyone that is looking to finance at the time of purchasing a property. Regardless of the housing overprice buying a home at today's fixed-rate remains a good deal.
Availability of loans at these rates benefits both the seller and the buyer.
Key Biscayne and most Sellers' markets around the country are having an absorption rate of 6-8 weeks. 
Buyer offers are more attractive. And they are more open to accepting sellers' conditions regarding closing and moving out dates.
The Cons
The low inventory and high demand are driving multiple offers to the table rising prices and creating price distortions on the market.
The low inventory is unmotivating primary homeowners preferring not to put their homes for sale. Sellers fear if they sell their property there are very few choices to purchase and they might end up not being able to find a property.
A large group of buyers will not be able to benefit from the low rates fixed 15-30 years loans due to lack of properties.
---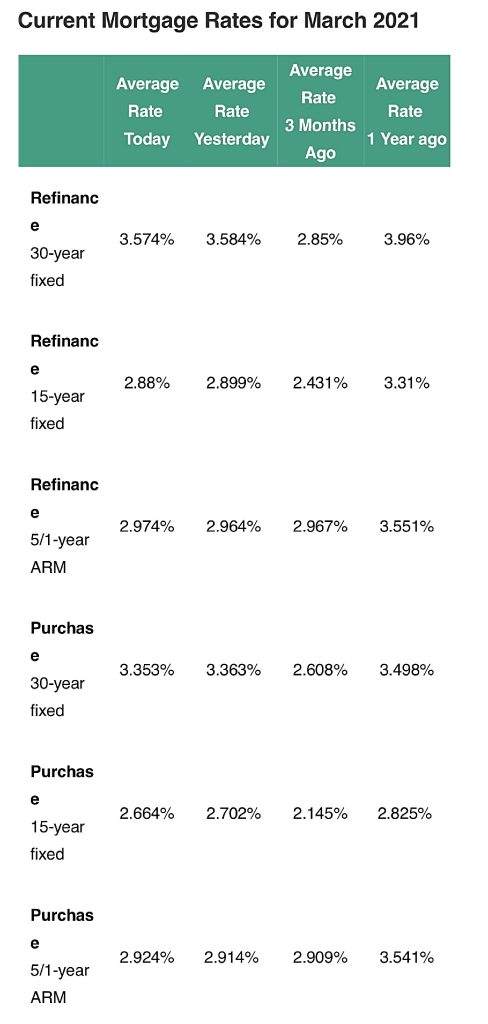 Solutions During Low-Inventory Market
If you find yourself in that position "afraid to sell, nowhere to buy", you want or you need to sell your property but you are afraid you might end up not finding a home for yourself, your concern is well-founded. 
Find here a few suggestions that might help you : 
 You can consider or establish what would be the type and location of the property you would like to move into. 
Find a pre-approval from your mortgage broker this will add more confidence, you will know the price range that you can look for.
Do not base your decision based on the possibilities of what holds for a mid-longer time market, base your search based on what you can afford and check which of the areas you picked has properties around your ranges.
Start looking for homes
Choose a real estate agent that you feel comfortable explaining your situation and concerns, be very straightforward.
Take the decision to list your property on the market or have the realtor offer it as an off-market property.
Make sure to choose an expert real estate agent that negotiates on behalf of your needs, including the time you need to find the property to move to.
Plan different alternatives in case your home is ready to close and you have not found the right place for you. You can look for a short-term rental, move with a family member until you or a friend.
Your realtor agent can negotiate for you a leaseback (also known as a sale-leaseback, rent-back or post-closing possession agreement), in which you close the home sale like usual and then become the purchaser's temporary tenant for a period after closing.
With these alternatives, the process of selling and buying your home can flow more smoothly and transparently. 
Most important, do not try to do it on your own, real estate agents have a lot more access to off-the-market properties to help you find yours. We are in a difficult market that requires expertise, reach out you can contact me here