A day Beyond Van Gogh: An Immersive Experience in Miami, this hypnotic and mesmerizing 3D installation submerges you into a live hand-ons experience with the art work. 
French-Canadian Creative Director Mathieu St-Arnaud and his team at Montreal's world-renowned Normal Studio, worked intensively on this installation featuring more than 300 of Vincent Van Gogh's iconic artworks. The experience takes the art lover into this three-dimensional world exhilarating a sensorial journey.
Vincent Van Gogh work has been part of modern life far beyond museums or art schools. Some of his works as The Irises, Starry Nights, Self-portraits, The Bedroom and many other of Van Gogh masterpieces have all been somehow part of our daily lifes used on mugs, agendas, posters and much more making his legacy as something we can easily identify or relate to.
Art , Fad or a Major Critics Heaven?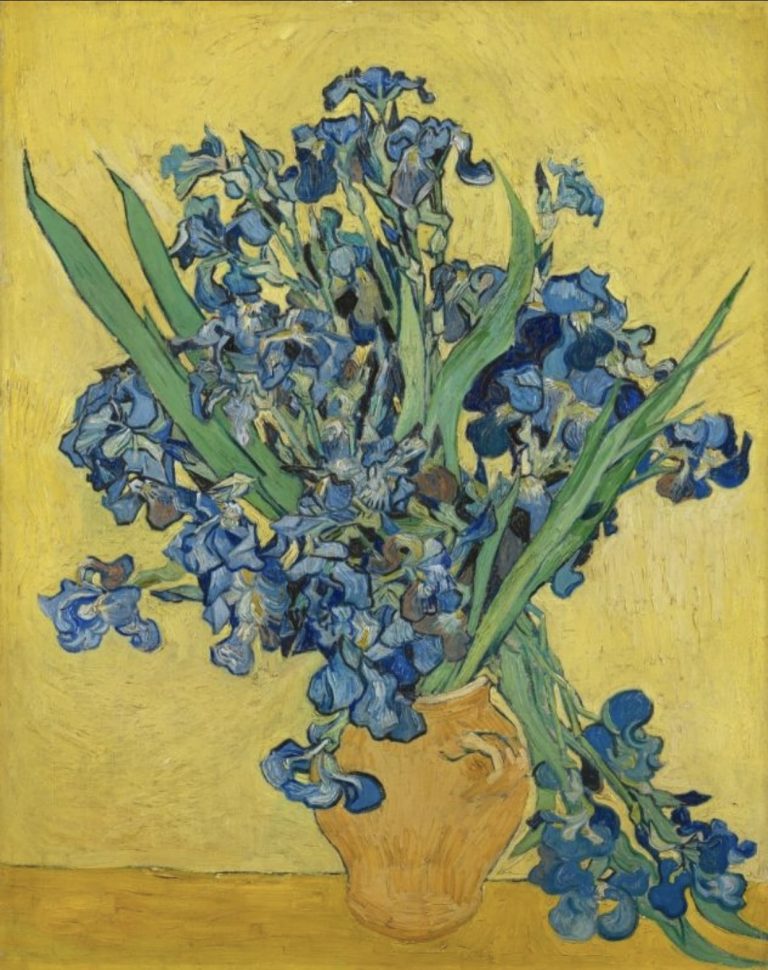 This new form of expression can lead to enormous criticism: art experts, snobby critics, and art nerds could be easily triggered by this slightly distorted use of Van Gogh's work. Modern art is being taken over by projectors, motion detectors, and this new craving for the feeling or sensorial experimentation. 
It makes us forget that Van Gogh and his Impressionist friends were once the avant-garde revolutionaries of the Arts. Beyond the talent and the techniques they each developed, their art spoke in the same revolutionary ways. Van Gogh discovery of Japanese Ukiyo-e woodblock prints produced the same impact as it did on Eduard Manet and other impressionists. It is, actually, hard to relate The Starry Nights to Hokusai's " Great Waves", the emotion makes it hard to see its relation. It was his struggle with the modern-industrialization lifestyle and his mental illness that marked him. And it is thru his unique expressive way on the canvas his best way of expressing it, as he wrote "real painters do not paint things as they are… they paint them as they themselves feel them to be". Ultimately, it was this deep connection to expression that marked the very initial footsteps of Modern Art. 
Criticizing Mathieu St-Arnaud and his team's adaptation using today's new technology and the effects of this new form of expression will be to the own detriment of what Van Gogh represents. Modern and Contemporary Art owe it to him.
Beyond Van Gogh: An Immersive Experience
Ice Palace Studio is the host venue for the touring "Beyond Van Gogh" exhibition is located right between Downtown Miami and Wynwood. A warm and welcoming setting, with valet parking, drinks & snack on grassy picnic tables leisure hang out.
The exhibition takes you first through a corridor with Van Gogh's biographical information and famous quotes. You then enter the actual installation, and the experience immediately submerges you for 30 to 40 minutes, with some 300 of Van Gogh's paintings used, you can feel each stroke as if summoned from the hand of the master himself, on all four walls, and the floor itself. As Mathieu St-Arnaud invites you to "step into Van Gogh's world" going from his Wheat Fields to the Starry Nights, Irises, Bedroom, Seascape, Sunflowers to feel the emotion and vibrancy going into Van Gogh dreams, his vision of a simple life filled with empathy, color, and emotion. 'Cause, after all, that is what his tortured soul was all about.
The exhibition will continue through Sunday, July 11, at Ice Palace Studios, 1400 N. Miami Ave., Miami; 305-347-7400; icepalacestudios.com. Tickets cost $40 to $94 via vangoghmiami.com.