Top 7 Golf Home Communities in Miami
Top 7 Golf Home Communities in Miami shows the variety of home choices with golf course views throughout the different neighborhoods. If you are a golfer and you are thinking about moving near a golf course Miami has the best choices you can find. It is a year-round prime destination for golfers, with a tropical flare of coastal living to the more traditional city living style.
For the purpose of this blog, I have chosen the neighborhoods with the best Golf Courses surrounded by the most impressive homes. We'll explore the caliber of each Golf course and its surrounding homes to give you an idea of what you can expect when purchasing a home in front of a Golf course or on its surrounding community.
Coral Gables Golf Courses and Homes
Its unique location right by the University of Miami, with University Hospital previously known as Dr.'s Hospital, great private schools as well as great Magnet & IB Public School programs, just minutes away from Downtown Coral Gables for the best restaurants, shopping, and entertainment.
Homes for Sale by the Riviera Golf Course, Coral Gables
The Riviera Golf Course is among the most exclusive Golf Courses and neighborhoods in Coral Gables. Originally it was part of the Miami-Biltmore Country Club designed by Donald Ross, 1924-1925. It was Course No2 known as the South Course.
In 1933, it then changed the name and started being referred to as The Riviera Golf Course. Since then it suffered numerous renovations and changes of ownership until most recently the course was redesigned by Kipp Schulties Golf Design in 2015. Today, to keep privacy you need to be invited by a member in order to qualify for membership and enjoy the Golf Course and its amazing Club House amenities.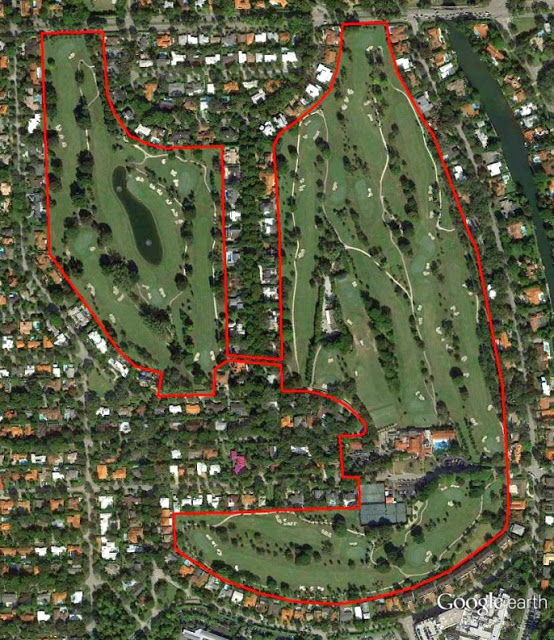 Along with the Golf Course, fabulous estates and homes were built, some remain with its original architecture with modernized or updated interiors, and others are newer construction. The last sale of a home on the Golf Course with a spectacular view of 16th Fairchild was done in 2019 at a price of $609 Sqft.
As of today, there are 4 homes for sale by the Riviera Golf Course. Homes around the area with no view to the Golf Course can sell around the $500 x Sq Ft, depending on the conditions.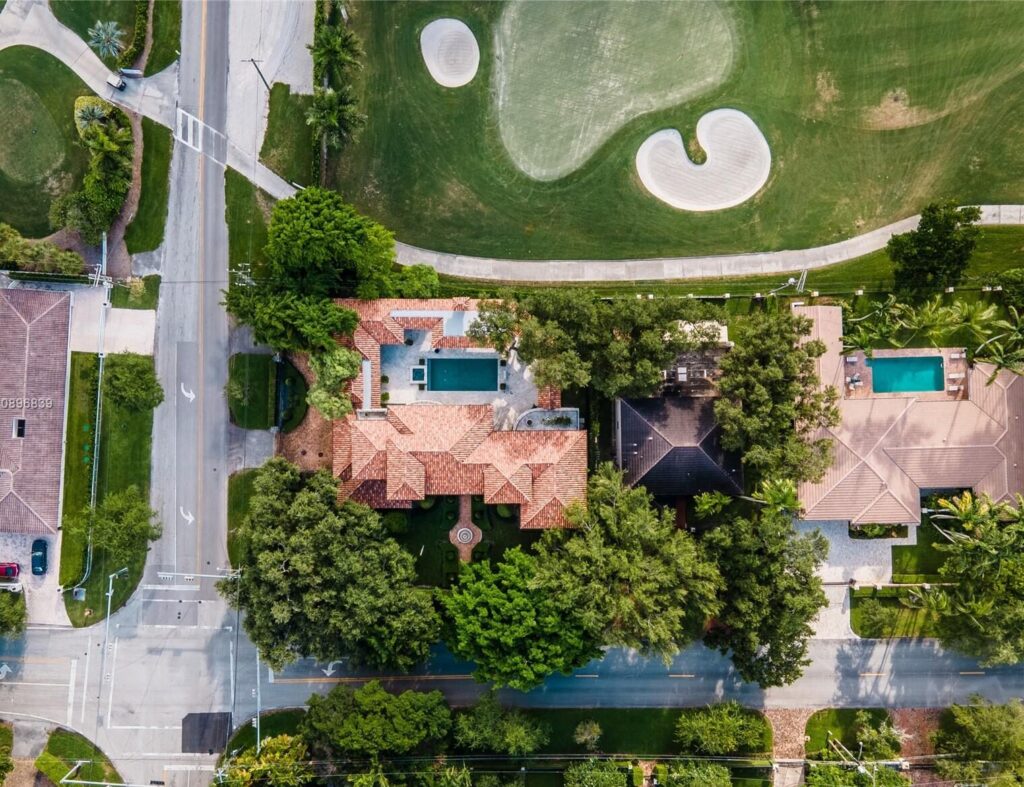 Homes For Sale By the Biltmore Golf Course, Coral Gables
The Biltmore Golf Course was originally designed by Donald Ross as part of the George Merrick and Biltmore hotel maverick John McEntee Bowman project in 1924. It was referred to as the north 18-hole golf course, a 71-par championship course, it played host to The Miami-Biltmore Open one of the legendary professional golf tournaments of its time. Today, it hosts the Junior Orange Bowl Golf Tournament, the nation's largest junior golf tournament
The government took it over during WWII and made it a hospital, and the Golf Course remained available only for patients and members. In 1973, the City of Coral Gables was granted ownership of the Biltmore Golf Course.
It has been constantly updated, the last major redesign was made by Brian Silva in 2007. The last update and major maintenance were recently done in 2018.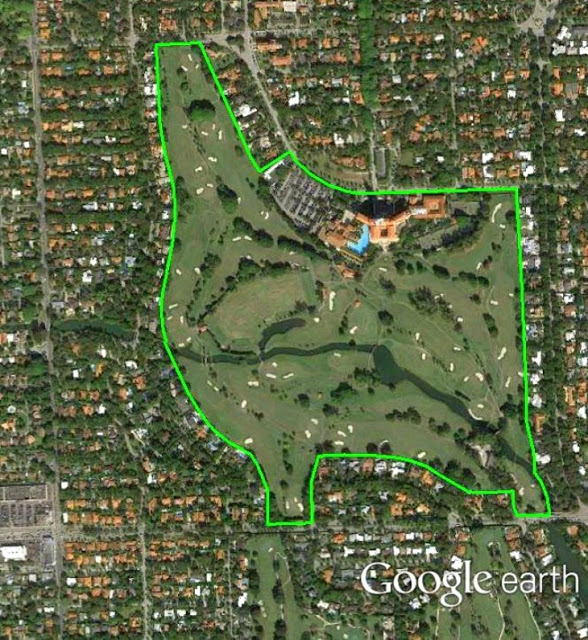 The Biltmore Golf Course has 110 homes around the course with a prime front view. Two homes sold during 2019, an exceptional 6054 Sq Ft on a 17,500 Sqft. lot home sold for $561 x Sqft. And a great opportunity to renovate or rebuild 3,532 SqLFt on a 12,230 Sq Ft lot home sold for $311. For homes in the area with no golf view, prices can go around the $450 Sq Ft depending on the condition. As for 2020, there two homes pending for closing and two homes for sale alongside the Biltmore Golf Course.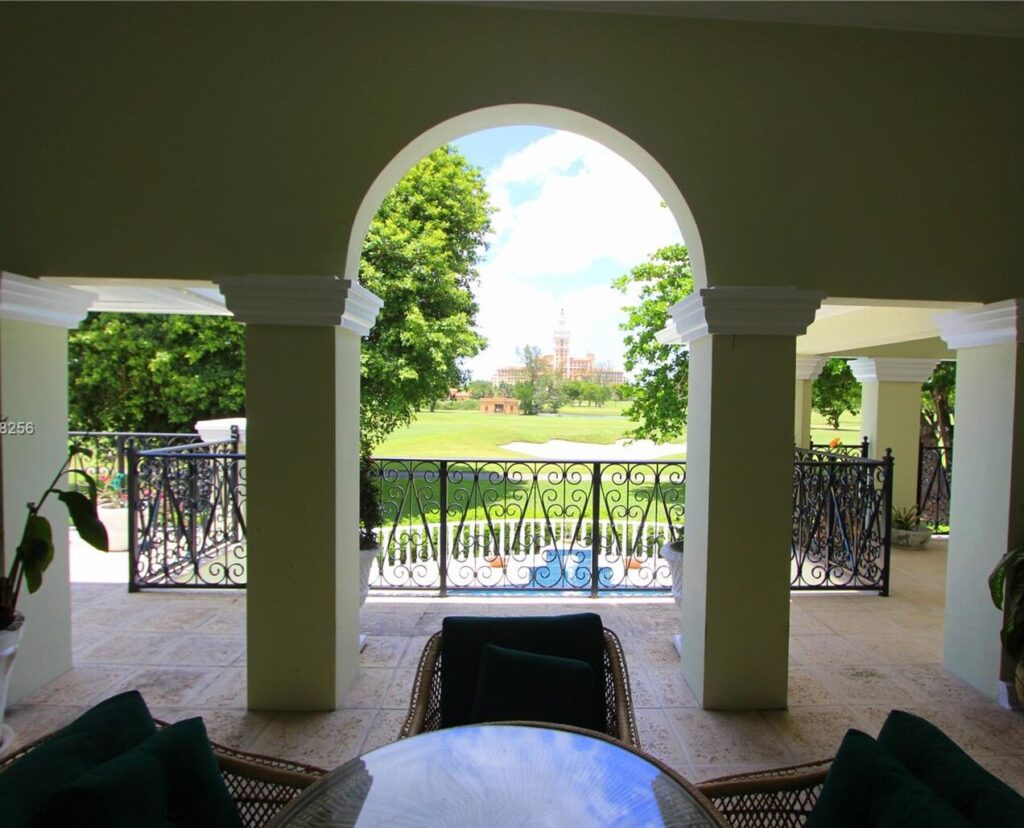 Homes For Sale by The Granada Golf Course, Coral Gables
The Granada Golf Course is the first nine-hole par 36 course in the area and the oldest running in Florida. The Granada Golf Course originally the Coral Gables Golf & Country Club opened on January 15, 1923, and was designed by Langford & Moreau as a 9-hole golf course.
Today it is owned by Coral Gables Municipality, built between two main streets the North Greenway Dr. and the South Greenway Dr. There are Eighty-six homes with front view to the golf course, which have kept their colonial Spanish-like design flair.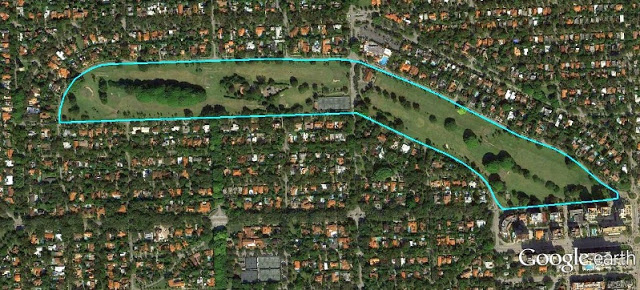 The homes around overlooking the Granada Golf Course are of great demand. The last home sold during the first quarter of 2020, a fabulous home of 4,329 SqLFt on a 13,399 Sq Ft. lot sold for $343 x Sq Ft. Now depending on conditions, the price per Sq Ft can go up to high $500s Sq Ft. As of today, there are 3 homes for sale with a front view of the Granada Golf Course. Regarding surrounding homes with no front view, the price can oscillate between $300-500 depending on conditions.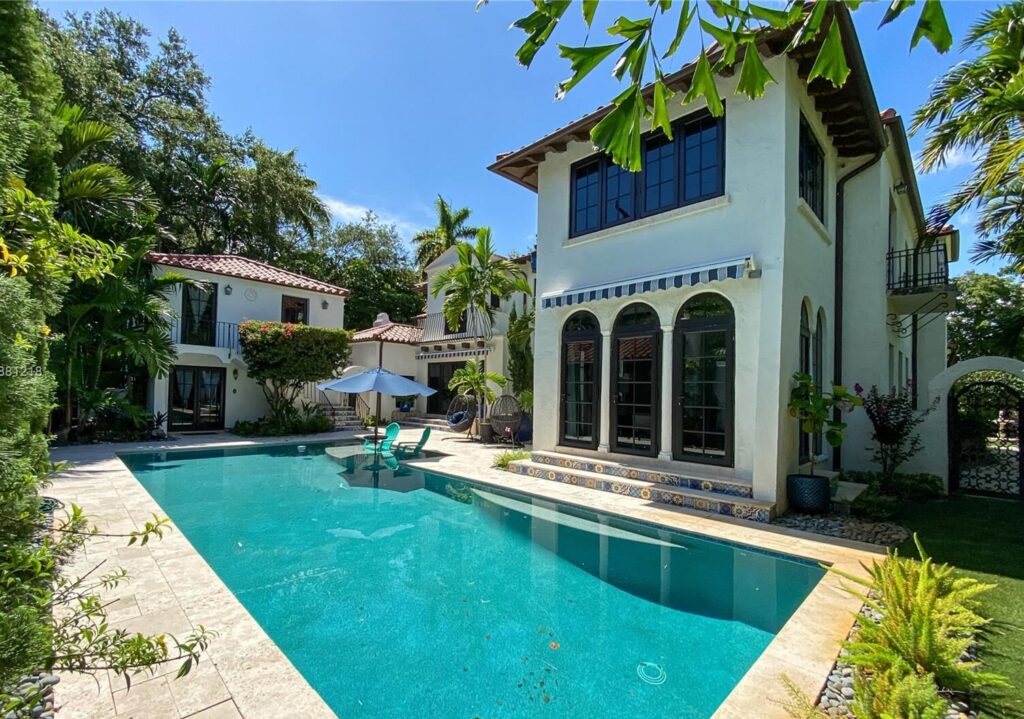 The Deering Bay Golf Course, Miami
Deering Bay Golf Course is located on 220-acres on the south Biscayne Bay shoreline of Coral Gables. In an extraordinary natural setting to wander among tropical South Florida mangrove forests, cranes, American crocodiles, and wildlife as well as the ocean breeze. It was originally built in 1962, by visionary Ben Cooper and designed by Mark Mahnnah as the Kings Bay Yacht & Country Club.
In 1990 that it was renamed as the Deering Bay Yacht & Country Club, and redesigned by famous world golf champion player Arnold Palmer and Ed Seay. In 1991, the Golf Course's initial layout was 18 holes, par 72, 6800 yards. Then in 2007, Arnold Palmer performed another renovation and transformed the layout of 18 holes, on par 71, 6503 yards. Arnold Palmer himself has named the Deering Bay Yacht & Country Club as one of his top 16 courses.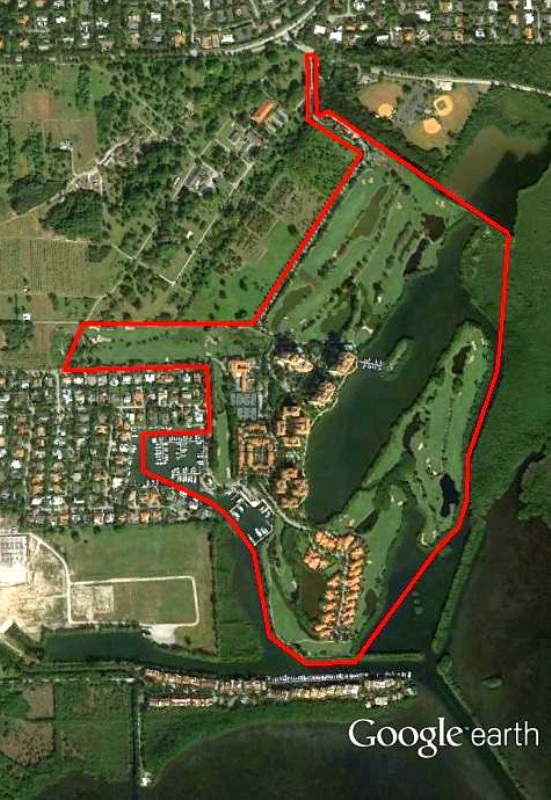 Homes for Sale on the Deering Bay Golf Course, Miami
There are 24 Villa-Homes overlooking the Golf Course, the views are not as impressive as the views from the condominiums but they are part of the community and golf lifestyle Deering Bay offers. The last Villa-Home sold during 2018, a property of 3,781 Sq Ft. at $409 Sq Ft.
The Best views are found on apartments at one of the eleven towers condominium parts of this amazing private community. The community originally had two complex units of four towers each, the Padua Deering Bay and the Venice Deering Bay. Later on in 2007, three-tower apartments were added: the Siena Deering Bay, Milano Deering Bay, and Verona Deering Bay.
In the last 60 days, three units have been sold between $500-$600 the SqFt. and there are 18 condo properties for sale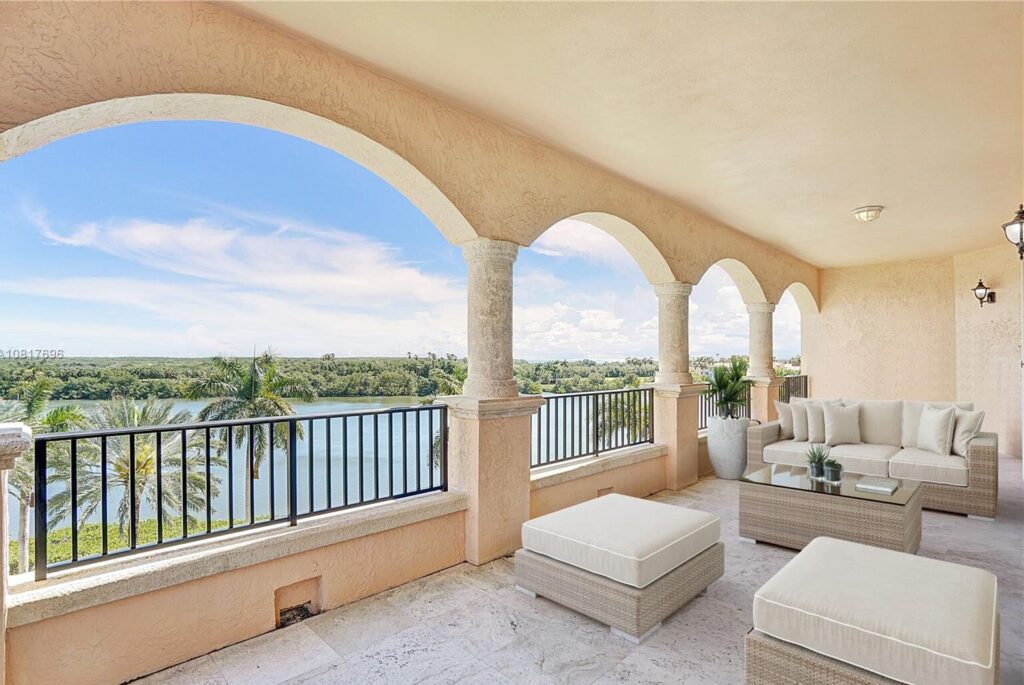 The Miami Beach Golf Club
The Miami Beach Golf Club was built in 1921 by pioneering developer Carl Fisher and designed by Willie Park. It was originally called the Bay Shore Golf Course. And part of the Alton Beach project designed to attract wealthy winter birds from New York, Indianapolis, and Detroit.
In 1944 the City of Miami bought the Bay Shore Club. It was until 2002 that the City hired Arthur Hills/Steve Forrest and Asc. to redesign the Golf Course. The grass field, lakes, and clubhouse were replaced with the fully remodeled and very elegant new club now named the Miami Beach Golf Club.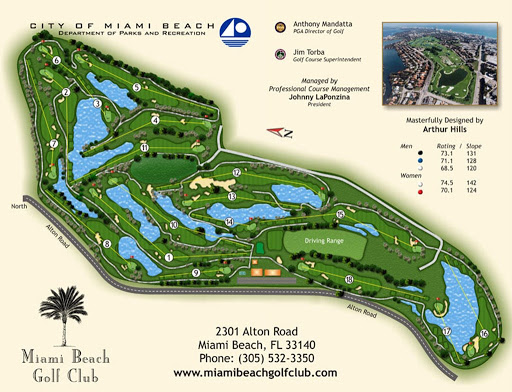 Homes for Sale on the Miami Beach Golf Club
Most properties surrounding the golf course are across the street of the Alton rd.,  Meridian av. and, Prairie av. This last site Prairie av. is the only site where you can find homes viewing the golf course from the backyard.
The most recent sale was in 2335 Meridian av. of a home remodeled on the interior of 2,523 Sq Ft on a 10,400 Sq Ft Lot for $498 Sq Ft.  and another home sold on the side of Alton Rd. it was 2382 Alton Rd of 2,938 Sq Ft. on a 7,320 Sq Ft. Lot for $612 Sq Ft. rebuilt in 2016 with a Contemporary style. While the average price of homes with no golf course view around this area is of $475 Sq Ft.
Today there are 8 homes for sale with front view of the golf course and 40 homes available for sale around the Miami Beach Golf Club neighborhood.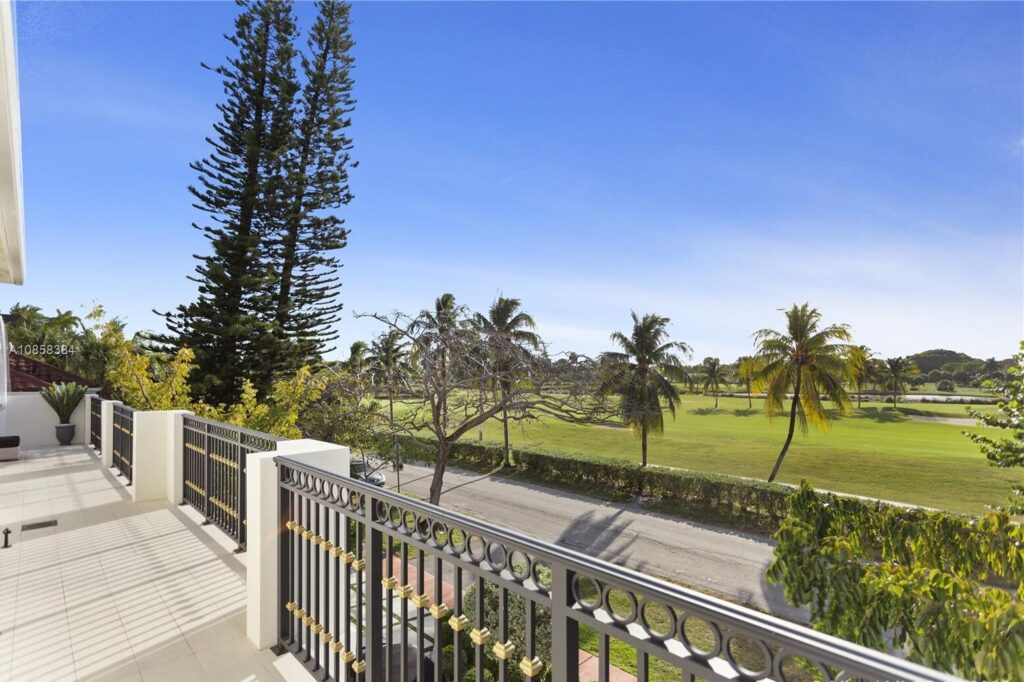 La Gorce Country Club, Miami Beach
La Gorce Golf Course and Country Club were originally designed by Carl G. Fisher in 1927. Like other golf courses it was used by the military during WWII and a few years later bought by the City.
In 1969, Robert Trent Jones added 3 water hazards as the original had none, and updated it to an 18-hole, par-71 layout. In 1994, it was redesigned again by Jack Nicklaus world champion golfer and prominent golf course designer. And the 50,000 Sq Ft Club House was added and opened in 2005. KemperSports Management, Inc. re-conditioned it to 6,802 yards of golf, with a rating of 73.6 and a slope rating of 131 on Bermuda grass  The course displays luxuriant tropical landscaping and spotless conditions. Australian pines and royal palms outline many of the holes  The membership policy remains as an invitation-only for privacy.
La Gorge has been the favorite club for many celebrities like Joe DiMaggio, Will Rogers, Jack Dempsey, and Babe Zaharius who contributed to its popularity not only on the use of the Golf Course but as wells as the restaurants and all the finest amenities at the Club House. Today, the La Gorge Golf Club is considered among the top-rated golf courses in South Florida, and certainly one of the most exclusive.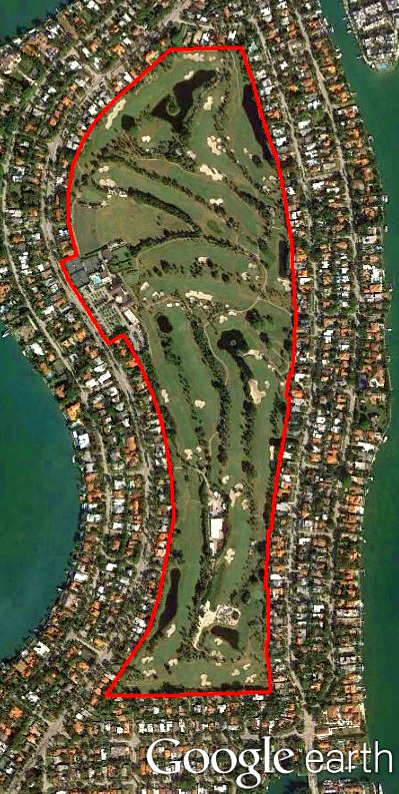 Homes for Sale on the La Gorce Golf Course and Country Club, Miami Beach
There are 143 homes around the La Gorce Golf Course. Eleven (11) are across the street the rest can enjoy their backyard overlooking the course field.  There 4 sales in the last six month, interestingly enough sales for you to really appreciate the prices of the area:
-A house new construction and contemporary design right by the course has just sold for $660 Sq Ft, it was a 5 Bed/6.5 Bath  3,103 Sq Ft. on a 26,525 Sq Ft lot property on Alton Rd.
-Previously last month, a house on La Gorge Dr, totally updated sold for $602 Sq Ft, it was a 3 Bed/ 2 Bath 2,157 Sq Ft. on a 7,425 Sq Ft.
-And a house on 51st Ter with a front view towards the golf course sold for $503 Sq Ft., it was a renovated house 4 Bed/ 3 Bath 2,213 Sq Ft. on a 9,375 Sq Ft. lot.
-Back in June, another property in Alton Rd. side of the course sold for $373 Sq Ft., a renovated house 3Bed / 3Bath 2,278 Sq Ft on a 7,125 lot.
Properties around the area can start at a low $350 Sq Ft as high as $900 Sq Ft. depending on many factors, conditions, and the ultimate location these details are the ones we as real estate experts will guide you to get the right price for your investment.
Today, there are 5 homes for sale right by the La Gorge Golf Club and 37 homes for sale in the surrounding.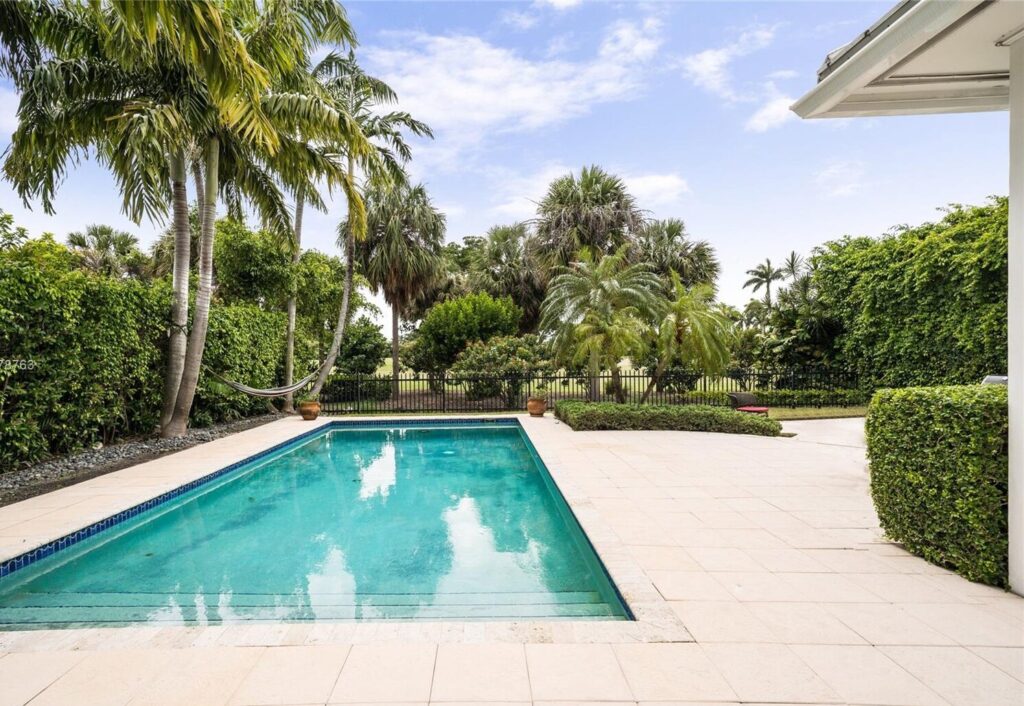 The Indian Creek Country Club
The most prestigious and exclusive golf club in Miami is indeed The Indian Creek Country Club. The top social and golfing club in Florida is filled with history and heritage, from its renowned William Flynn designed golf course to its authentic Maurice Fatio designed clubhouse.
The 250-acre private island 18-hole golf course features 6,662 yards from the longest tees for a par of 72, with a rating of 72.1 and a slope rating of 130 on Bermuda grass.
Indian Creek Country Club or "Billionaire Bunker" dubbed by Forbes is a gated community island in Biscayne Bay located between Bal Harbor and Miami Beach. It is a very exclusive and private island with 40 properties that have been the home of hedge fund billionaire Edward Lampert; Julio Iglesia Latin singer; Don Shula, retired football coach for the Miami Dolphins, and many more. The Club House manages a strict screening of its members and provides one of the best security services in Miami.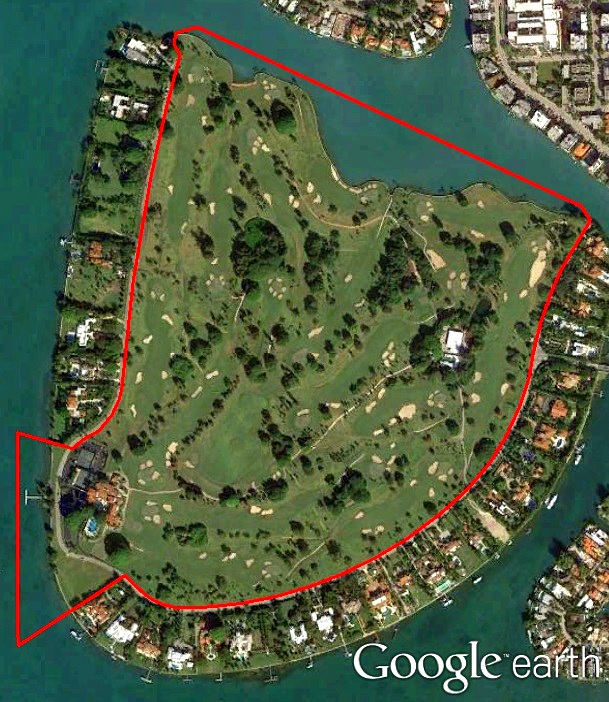 Homes for Sale on Indian Creek Country Club
The 40 homes around the golf course vary, some 15 homes are 80,000 sqft lot and 17 homes are between 53-54000 sqft. a lot. All the properties have a waterfront on their backyards and a front view of the Golf Course. Homes sell around the $20M+ and they are rarely on the market. The top security, privacy, and high luxury on top of the unavailability make them very attractive possessions.
The latest home sold last April right in the middle of the COVID pandemic, for $ 1,753 Sq Ft or $17,027,500. A magnificent estate with 8Bed/12Bath, with 9,709 Sq Ft living space on a 53,696 or 1.25 acres lot recently re-built in 2017.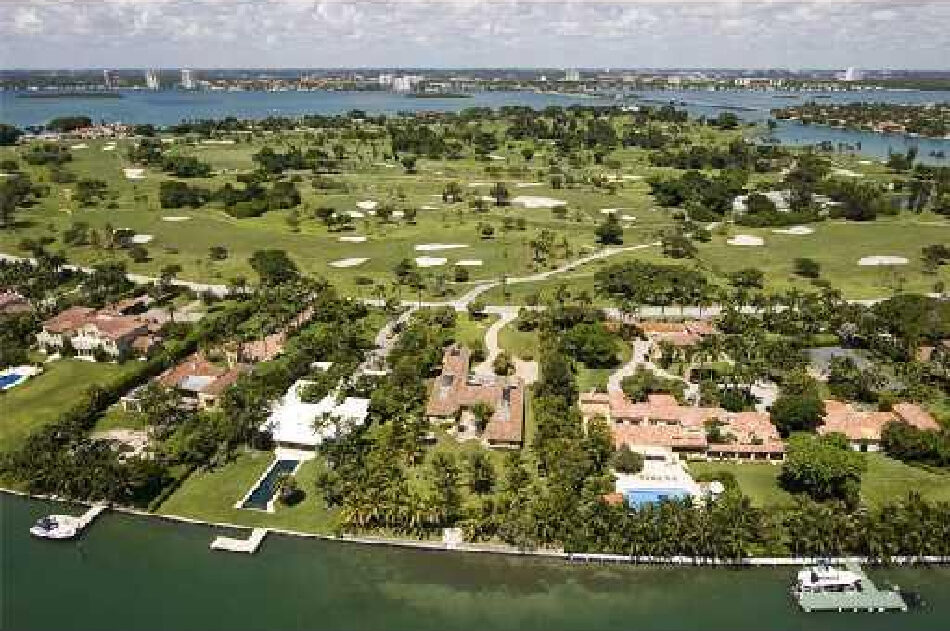 Now, you have a better idea of the top 7 Golf Home Communities in Miami's best golf courses and luxury real estate. For more details or further help securing housing in one of the featuring golf course communities, do not hesitate in contacting Beatrice Ponce 3057637014. Do not wait let's find you home so you can enjoy all of the amenities & lifestyle when you're not on the golf course!
Note: Credit for partial video reproduction  @thebiscaynebaydirectory.com and  @s-team.miami