Poppy is a perennial flower and many of its species are cultivated for ornamental landscaping and for its edible seed.  It is a very attractive flower and comes in many colors, they bloom from April to early summer. It is believed they originated from the Mediterranean region.
It has great symbolism in many cultures, each color carries a meaning, keeping the flower very close to traditions. For example, Red Poppies are related to death & remembrance in the west while they are related to love and success in the east. White Poppies are related to funeral and memorial in the eastern culture, but on the western culture, they are related to being sleepy or resting. And Purple, Pink, and Blue are related to creativity, imagination, luxury, and success.
It has been very popular since the times of the Greeks, Egyptians, and the Roman Empire for its sedative effects. The species Papaver somniferum is well known for its production of powerful narcotics alkaloids such as morphine and its analgesic and narcotic medicinal and recreational drug.  Nowadays it is a drug that has affected so many young kids and has widely spread throughout the US and EU to levels of an epidemic, it is the principal precursor of narcotic and analgesic opiates such as morphine, heroin, and codeine.
Key Biscayne as many other cities have as well felt the effects of this powerful drug among our young teenagers. For that reason, the Key Biscayne Village and the Community Center have a support team inviting speakers and short workshops to teach on the awareness of drug use, parenting skills as well as numerous activities and sports. In addition to youth groups offered at local churches.
Poppy seeds are rich in oil, carbohydrates, calcium, and protein. Poppy oil is often used as cooking oil, salad dressing oil, or in products such as margarine. Poppy oil can also be added to spices for cakes, or bread. Poppy products are also used in different paints, varnishes, and some cosmetics.
Now among all these benefits and attributes,  The Red Poppy becomes the symbol of remembrance for Europe and North America. Flanders as many other places consider the red poppy as weed and the fields tend to bloom very magically. John Crae's inspiration from these bloomed fields helped him create a famous poem "In Flanders Fields" during WWI when the fields filled with tombs were decorated by these Red poppies.
A few years later, Moina Michael wrote another poem "We shall keep the faith". These two poems and the red poppy were adopted as a symbol of those brave lost in the war. The Commonwealth, as well as the US,  adopted this tribute. So once a year during memorial weekend Poppy flowers are offered as respect for the brave men & women lost in battle.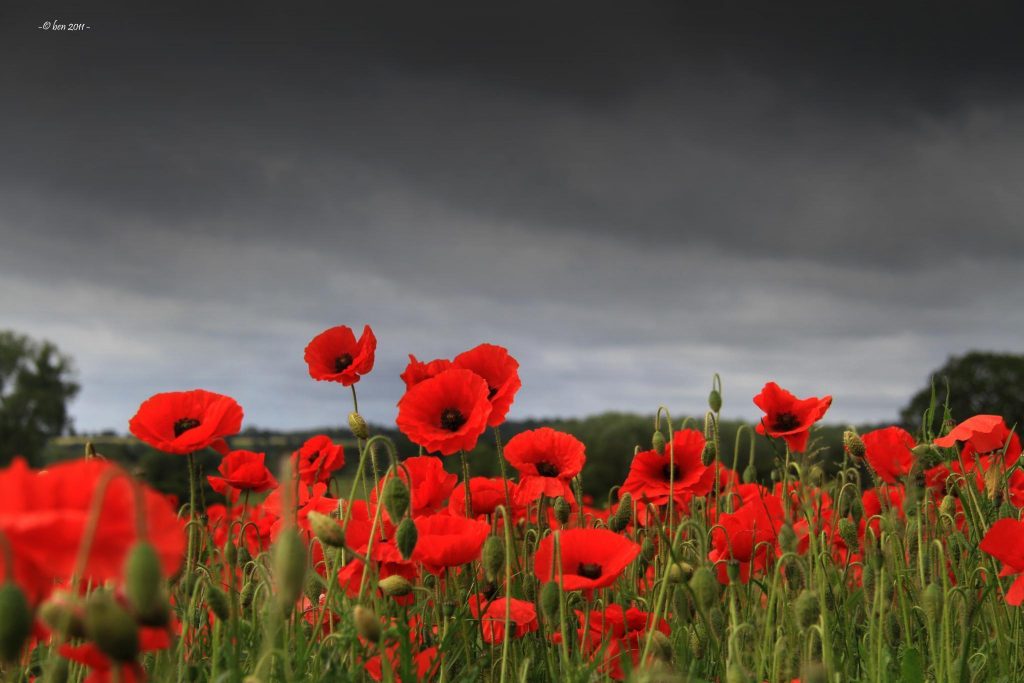 Reference: