Continuing showcasing Interior Designer Maite Granda coastal style turnkey project in Key Biscayne. This week I move into the kitchen area and guest room.
The Kitchen continues on the same palette of neutral tones, it was originally designed by Mia Cucina. The cooktop and stainless kitchen hood, looking towards the family or guests with an amazing view towards the family room and garden, created a very welcoming friendly and enjoyable atmosphere.
Maria Granda added the aqua blue on the stools bringing the gamma colors used on the house and the family room. The cool colors on the lower tone palette keep the modern look and light.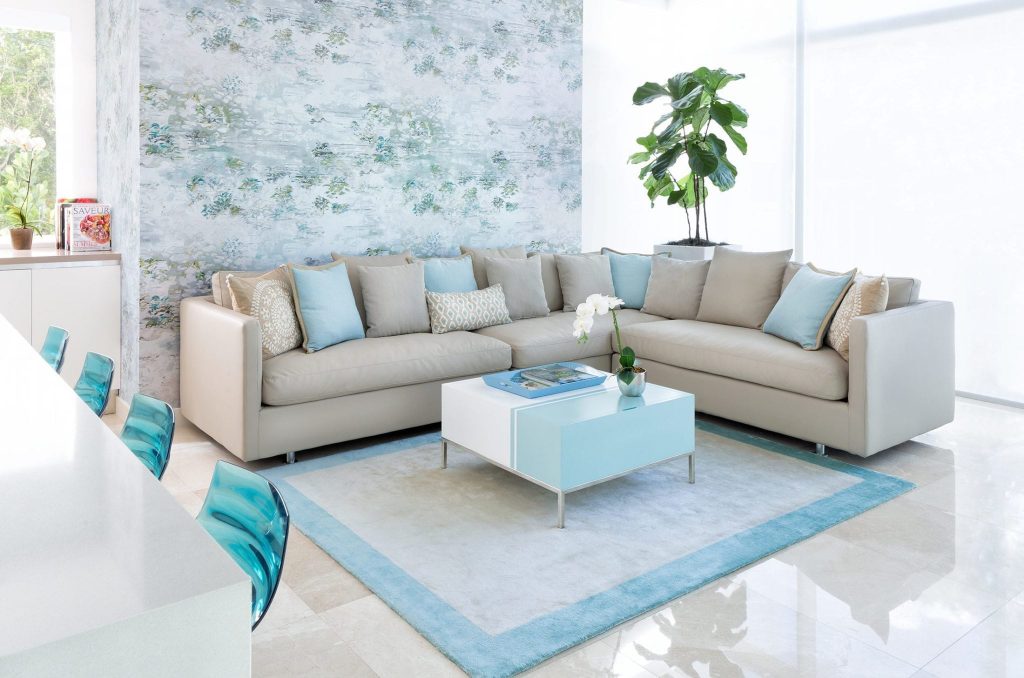 On the other hand for the Murphy bed guest room, the use of orange on the pillows, a leather toffee colored chair, the flowered patterned rug gives a warm touch.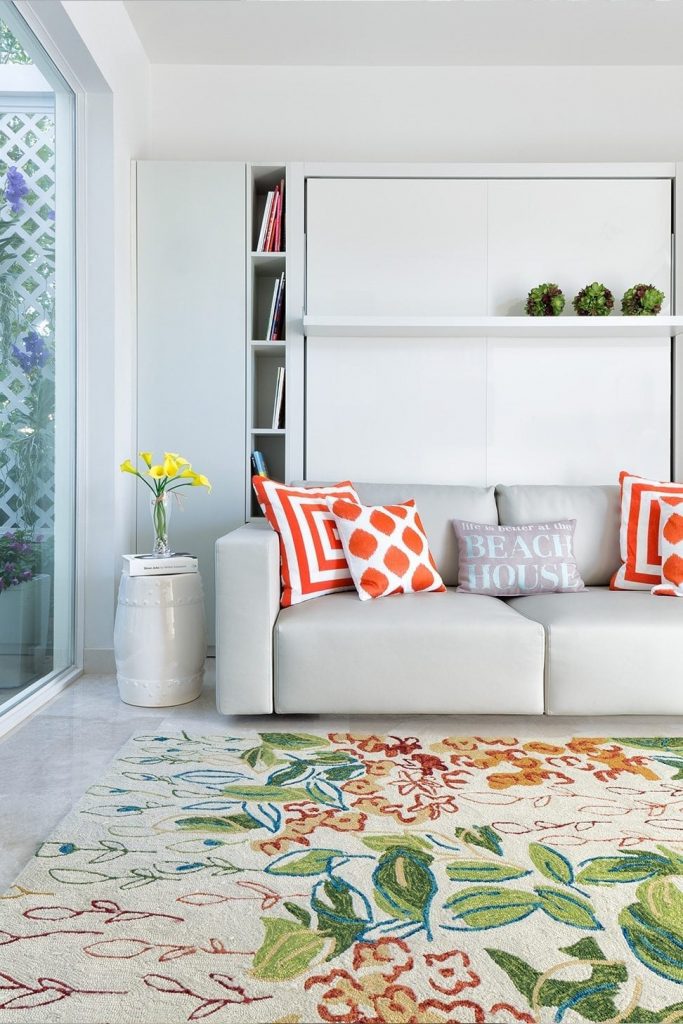 And with the access to an interior garden view, with terrace and swinging hanging chairs, the guest room became a fabulous tropical warm atmosphere environment for the guests.