The Borroto's Home was a project that initiated in 1971 when Willy and Marilyn marry and decide to start their life as newlyweds in Key Biscayne. As their two children were born plus Willy's two previous children that would join during summer break,  their family now needed a home to grow roots. It was 1974, the right time for Willy to enjoy the freedom to finally design for his own pleasures. Their lot was to have a house in front, so Willy studied their plans before he made his own.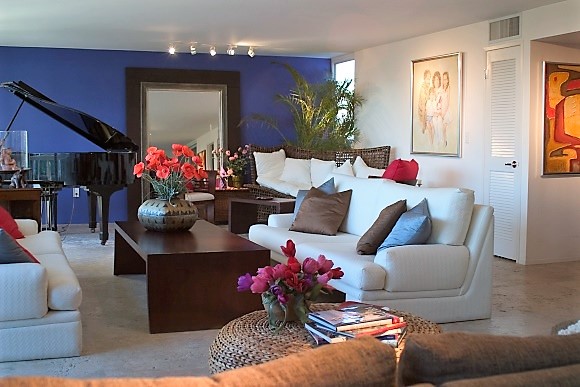 Before the present flooding codes were enforced He had the vision to build a 14 feet high so the house could defy the hurricanes. This would also ensure that the front neighbors would not reduce his view of the Miami skyline. He designed the Borroto's Home a modern multi-level home with an uninterrupted panorama view of the ocean and the Miami skylight.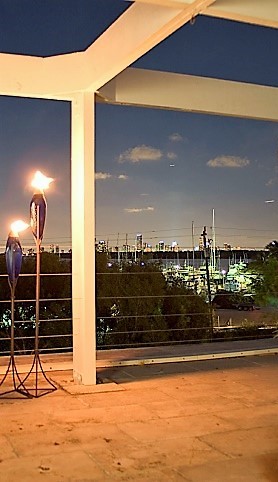 It is a non-conventional modern design with multi-terraces and integrated tropical gardens.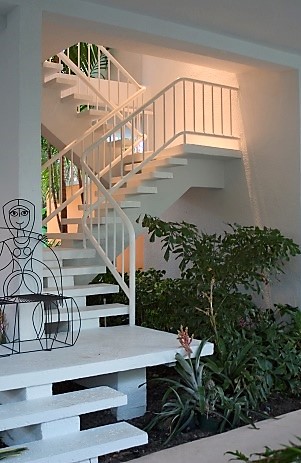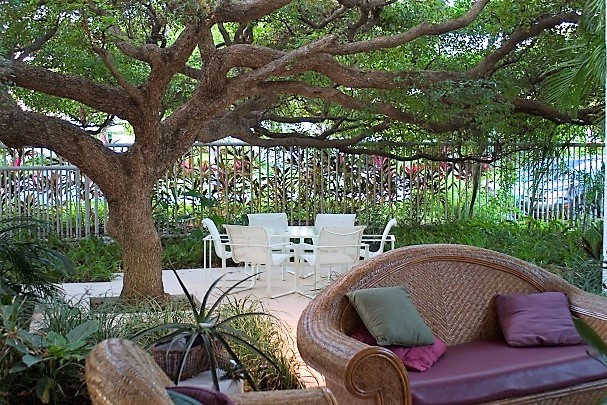 He used an effect that allowed cross ventilation through the entire house helping to reduce the use of air conditioning.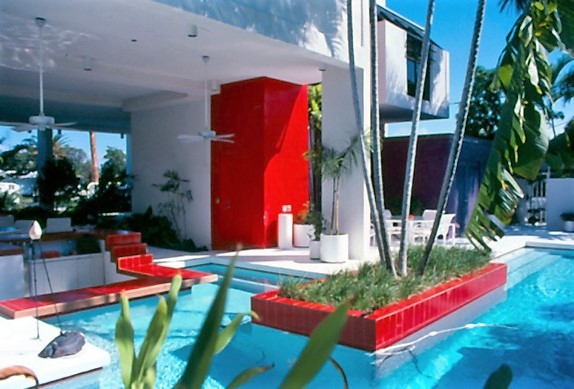 The South Chapter of the American Institute of Architects granted a design Award of Merit to Willy's home design. From Key Biscayne Mackles pioneering design Willy's design marks the footprint in Modernist designs in Key Biscayne, a legacy in architecture that should be protected from being teardown for newer homes.
Willy and his wife Marilyn recently,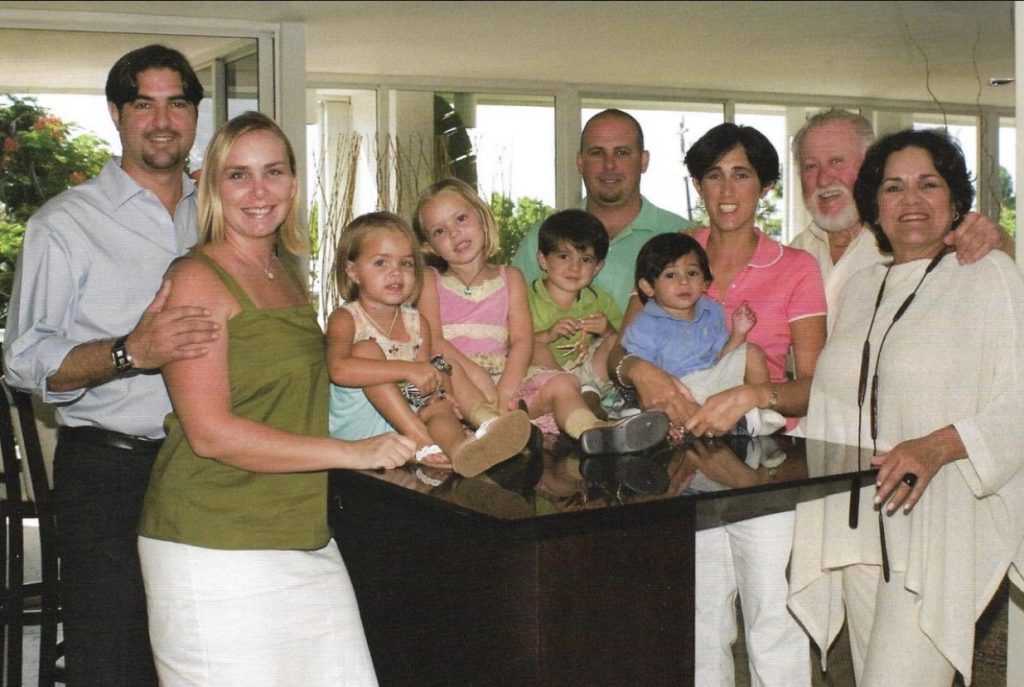 The Borroto's Family.